"Cyberpunk" is the combination of cybernetics and punk,cybernetics originally meant to represent the theory of interaction, control and communication between machines and animals.When the two words are merged(cyber/punk), a drama of rebellious emotions between machines and humans emerges spontaneously.
When we are talking about cyberpunk,we have to mention William Gibson because he create a story which brings cyberpunk to the public. In the worldview of cyberpunk, future/society is a mess. In the world of cyberpunk human will have a high quality of life because of the advanced technology, however this life will only belong to rich business man. Poor people need to take the responsibility of the damage of environment, it is hard to bask in the sun for people who live at the bottom of the society because of the coverage of skyscrapers.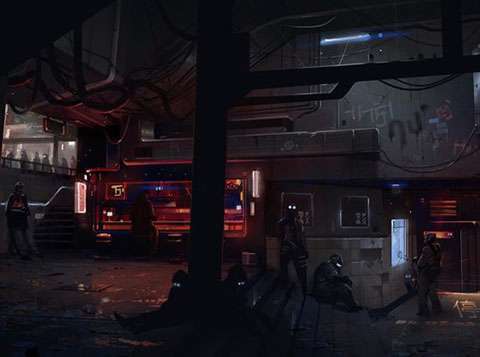 I think the key point of cyberpunk is talking about social injustice and the unequal opportunities in the future. When the powerful company collude with government and try to control the citizens, what can people do to resist the hegemony?
Yes, Cyberpunk is talking about politics which is super close to our real life.